ST Hospitality Adopts Remote Smart Energy Solution to Scale Sustainability and Operational Productivity during COVID-19
Monthly Automation Hours
4,000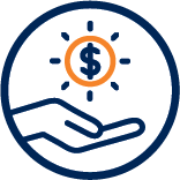 In the Pipeline:
Data insights for HVAC optimisation
Background
ST Hospitality is an innovative hospitality management firm offering a one-stop solution for fully-furnished serviced apartments island-wide, providing quality accommodation with contract flexibility and competitive rates. The company owns two types of residential living spaces in Singapore: ST Residences (serviced apartment) and ST Signature (smart co-living hotel). ST Residences features over 800 luxurious and well-furnished corporate apartments across 60 locations in Singapore at affordable rates for business travellers.  Currently, ST Residences are servicing clients that range from individuals to large corporations like Airbus, Uber, Rio Tinto, Ernst & Young and also Universities such as Insead, Essex and NUS. Specialising in a new concept of smart co-living experience, ST Signature has four properties located in central districts such as Tanjong Pagar, Chinatown, Jalan Besar and Bugis. 
As a property group that strives towards sustainability practices and innovative concepts, ST Hospitality has incorporated smart building solutions and space-saving designs for their rooms, communal spaces and built-in furniture. It is part of their long-term commitment to support the global hospitality movement of green lodging services by implementing clean technologies that could reduce their carbon footprint and operate more sustainably.
The Challenge
Being part of an industry that typically operates with high energy consumption, ST Hospitality looked to leverage energy-saving strategies that could improve their sustainability, increase their bottom line and alleviate the impact of high electricity rates in Singapore. Due to the local tropical climate, ST Hospitality is also concerned about effectively managing high-humidity issues that negatively affect their guest room environments. Room maintenance issues such as mould formation, in-room material damage, bad odours and excessive condensation on their A/Cs were the main issues that ST Hospitality needed to deal with to provide an excellent stay experience for their residents. Thus, they sourced for an innovative room management tool that would help their engineering team to operate more productively and strategically when monitoring and controlling their guestrooms' environments as well as their Heating, Ventilation, Air Conditioning (HVAC) system performance.
While ST Signature had already advanced towards digital transformation by enabling their guests to check-in and check-out via a mobile app, their staff faced a new challenge when tracking room occupancy status, as it depended on whether or not guests had accurately reported it on the app. Ultimately, this reduced their housekeeping team's efficiency in terms of planning their cleaning routes and increased their risk of accidentally interrupting in-room guests, since the staff had to rely on guests manually reporting their room departures on time.   
To further innovate and overcome the ongoing challenges listed above, ST Hospitality sought out a smarter and greener solution that could not only address their energy efficiency and room maintenance challenges, but that could also help them to enhance guest satisfaction while improving their overall sustainability. 
The Solution
ST Hospitality chose to install SensorFlow's wireless solution across a total of 295 rooms of their five properties under ST Residences and ST Signature in Singapore. With SensorFlow's occupancy sensors, door sensors, smart A/C controllers and energy meters installed across their rooms, ST Hospitality were able to immediately and remotely access live data on each room's environment and A/C performance via SensorFlow's online dashboard.
By combining IoT-based data collection technology with SensorFlow's ultra-sensitive motion sensor and an AI-driven automation system, SensorFlow could automate ST Hospitality's HVAC systems based on live room occupancy. This meant that if guests had exited their room but left the A/C running, SensorFlow's solution would then automatically switch off the A/C in those empty rooms to save energy with no need for any manual intervention by the hotel staff.
SensorFlow's smart humidity control feature also provides real-time data supplemented with actionable insights on each guestroom's humidity level and mould risk scores via the installed smart thermostats which continuously collect the ambient temperature, humidity and dew point levels in every room. In the monthly humidity report provided, SensorFlow would also highlight specific rooms with high humidity risks and recommend necessary maintenance works to be conducted by the engineering team. 
Furthermore, ST Hospitality's staff can also remotely monitor and control each room's A/Cs from an online dashboard to help resolve A/C-related guest requests and complaints more easily and quickly. SensorFlow's cloud-based dashboard showcases a detailed and comprehensive view of their rooms' environmental statuses while also allowing staff to control the A/C temperature and automation settings for the entire property or even at the individual room level. 
SensorFlow could also detect faulty HVAC equipment based on data insights that report on discrepancies between guests' setpoint and the actual room temperature. With the ability to highlight specific rooms that experience overcooling or undercooling trends, SensorFlow could then help ST Hospitality to optimise their maintenance strategies through improved remote monitoring and data-driven management of their guestrooms' environments and HVAC system performances. This remote-working room management strategy is in line with ST Signature's concept of a smart co-living experience as well as ST Residences' idea of a technologically advanced and professionally serviced apartment stay. 
SensorFlow's technology is easy to set up and intelligently manages the room environment with minimal involvement from our staff. We always put the guests first, so being able to remotely monitor and control the HVAC settings and humidity levels to provide safe and comfortable accommodation is important for us. At the same time, we are saving costs and lowering our carbon footprint, so SensorFlow's solution helps us maximise efficiency and productivity on all fronts.
The Results
Since first installing SensorFlow's solution in their ST Signature Chinatown property in October 2019 and subsequently across 4 other properties throughout Singapore,  ST Hospitality has achieved up to 4000 hours of occupancy-based A/C automation per installed property within one month and minimised any excess HVAC energy consumption resulting from their guests' inefficient use of their A/Cs. Thus, SensorFlow's occupancy-based HVAC automation technology helped to fulfil ST Hospitality's objectives around improving their energy efficiency as well as their overall sustainability. 
OPTIMISED OPERATIONAL TEAM PRODUCTIVITY
ST Hospitality had also significantly optimised the productivity of their housekeeping and maintenance team by leveraging real-time occupancy data and insights. For example, staff could easily check SensorFlow's web-based dashboard, which is easily accessible on any desktop or mobile device, to identify whether guests have left their rooms. This then allows housekeeping to strategically plan their cleaning routes while avoiding any unnecessary physical contact with guests, all without needing to spend any additional time to verify if guests have reported their departures on the mobile app. 
Additionally, ST Hospitality also benefited from SensorFlow's monthly analysis and reports on their guests' average dwell time and daily occupancy hours data across specific rooms. For example, SensorFlow detected that guests in ST Signature Chinatown, on average, often left their rooms in the early morning hours around 9 AM during weekdays and tended to return between 7 PM to 11 PM. During weekends, however, guests were found to leave later in the afternoon and return later in the evening. This occupancy trend insight enabled ST Hospitality to not only increase their energy savings by increasing their automation hours to extend between 8 AM to 10 PM but also enabled their operational team to schedule data-driven housekeeping or engineering visits for room cleaning and/or maintenance purposes. 
TOWARDS DATA INSIGHTS
Through regular reporting and analysis on A/C performances across all the installed properties, SensorFlow also helped ST Hospitality to move towards insightful and actionable strategies using real-time data as engineering staff could now monitor and preemptively identify faulty A/C units whenever those units are not cooling the rooms properly. In one of ST Hospitality's installed properties, SensorFlow was able to identify A/C optimisation opportunities for close to 30% of their A/C units and further highlighted the potential critical causes of overcooling trends flagged up in their HVAC performance reports. This allowed ST Hospitality's engineers to immediately investigate and conduct corrective maintenance to prevent costly breakdowns in future and improve their HVAC system's overall efficiency. Thus, with SensorFlow's recommended systems optimisation plan in place, ST Hospitality not only benefited from energy savings but also maximised their operational team's productivity which was especially impactful during the post-COVID period when on-site staff resources had been greatly reduced and limited.
REMOTE ROOM MANAGEMENT DURING COVID-19
Furthermore, with the dedicated support of SensorFlow's Customer Success Manager, ST Hospitality gained in-depth analysis and helpful recommendations on humidity control and A/C maintenance during the COVID-19 period while occupancy levels were low. In fact, in the humidity reports provided to them between April to June 2020, SensorFlow had paid detailed attention when analysing each room's dew point levels and ambient temperature data to help ST Hospitality ensure that their rooms are being maintained properly within the ideal humidity levels with minimised mould risk scores. 
ST Hospitality staff was also able to control their A/Cs remotely as a way to manage humidity and mould risk according to each of their room's occupancy status. For example, by utilising SensorFlow's web-based dashboard, they could periodically turn the A/Cs on or off in their unoccupied units while also monitoring the environments of their occupied rooms. With SensorFlow's solution, ST Hospitality enhanced its operational standards in line with post-COVID contactless norms by ensuring consistently optimal levels of air quality and guest comfort across all their rooms with minimal physical contact or manual intervention by the staff.
Ultimately, with SensorFlow's technology in place, ST Hospitality benefited from significant improvements in its overall sustainability and operational productivity while achieving consistently high standards of guest comfort and satisfaction – an endeavour that will prove crucial for ST Hospitality to continue its commitment towards innovative building management and sustainability-focused operations.
---