Oootopia Adopts Smart Eco Technology to Scale Sustainability and Productivity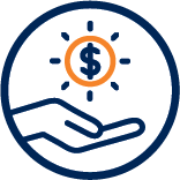 What's Next
Predictive Maintenance
Just click the button on the right to download a copy of Oootopia's case study
Background
Oootopia, the Hong Kong-based luxury co-living space, has created an innovative new serviced residence concept specifically designed for bringing diverse individuals together in an open community. The brand currently has three properties in Hong Kong: Oootopia Kai Tak (in To Kwa Wan, located on the Kowloon peninsula), Oootopia Tai Kok Sui (situated to the west of Mong Kok) and Oootopia West (close to Kennedy Town).  
The company's core values are enshrined in each of the three 'O's in its name, which stands for Opportunity, Openness and Originality. Referring to its guests as 'Oootopians', the brand promises them the opportunity to meet and interact with people from diverse backgrounds. This is facilitated by the fact that Oootopia's properties have omitted the two main in-room features that distinguish a serviced residence from a hotel room – the kitchen and living room – and making these two features communal.
The Challenge
Oootopia has joined a growing field of new companies in Hong Kong that are looking to cater to the millennial-driven sharing economy demands, by providing an elegant and inspired solution to the city's famously high housing costs.
As a company that has always prioritised innovation, Oootopia has been exploring ways to take a step forward in its evolution as a smart eco residence, especially considering that Hong Kong in recent years has seen an increase in energy consumption in residential areas. With Hong Kong's population density set to increase in the coming years, Oootopia sought out a smart automation solution to improve their energy efficiency, productivity and sustainability. Simultaneously, Oootopia aims to provide a unique offering to residents by allowing them to be billed separately for their individual energy consumption – giving residents the chance to save on their own energy costs and encourage them to be more sustainable. 
The Solution
Oootopia chose to install SensorFlow's wireless solution across all three of their properties in Hong Kong. With SensorFlow's occupancy sensors, smart A/C controllers and energy meters installed across their rooms, Oootopia was immediately able to automate their Heating, Ventilation, Air Conditioning (HVAC) systems based on room occupancy. 
For example, if residents were to exit the room while mistakenly leaving the A/C running, Oootopia's staff has no need to manually enter the room to switch it off. With SensorFlow's solution, A/Cs are automatically switched off when rooms are unoccupied. Staff are also able to remotely control and monitor all A/Cs and their energy use via an online dashboard. 
In addition, Oootopia can now automatically track and report on energy consumption at the individual room level and are now exploring the idea of integrating SensorFlow's API with their own smart app. The aim is to provide guests with remote control of their room's A/Cs and enable guest access to their own energy consumption data so that they could better manage their own energy use. This will also allow Oootopia to provide residents with an accurate and transparent demonstration of their energy use and how the resultant energy bill is calculated.
As SensorFlow's solution collects and reports the data on a single dashboard, this enables Oootopia to better monitor and manage their resources across the properties more efficiently using a single platform.
The Results
So far, SensorFlow was able to demonstrate monthly savings of up to 30% in HVAC energy consumption across Oootopia's properties in Hong Kong. With SensorFlow's smart automation in place, Oootopia has significantly improved its operational and energy efficiency. 
Subsequently, by also saving on energy consumption, Oootopia can keep room costs low while passing on those savings down to its guests. They can offer more affordable room rates by using the data gathered to charge guests for only what they consumed, thereby encouraging them to make more sustainable decisions.
In future, Oootopia expects to advance towards predictive maintenance strategies by using SensorFlow's solution to pre-emptively identify rooms with A/Cs that require servicing. This will optimise their engineer deployment, allowing Oootopia to reduce maintenance costs and improve guests' experience by only servicing specific rooms when necessary instead of conducting disruptive property-wide maintenance.
Oootopia serves as a leading example to other industry players by being a key early adopter of the latest innovations in smart eco-technology. Additionally, Elynn Chua, the operator of Wanderwonder Hospitality which developed Oootopia, aims to expand the portfolio of properties under their management and sees great potential in solutions like SensorFlow which can help unify their properties under a common system for more effective management.
Be A Smarter, Greener Hotel
Want to know how SensorFlow can help your hotel?
---