Hotel Mera Mare Pattaya Saves Energy and Optimises Maintenance Strategies During COVID-19 With A Smart Hotel Solution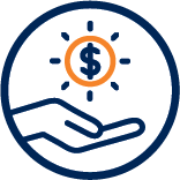 Energy Savings
during COVID-19

13%
Maintenance Strategy

REMOTE HUMIDITY CONTROL
In The Pipeline:

Data insights for HVAC optimisation
Background
Located in the heart of vibrant Pattaya city, Hotel Mera Mare is a boutique luxury hotel featuring 80 well-appointed spacious rooms including three luxurious suites. It offers business and leisure travellers comfortable accommodation and state-of-the-art facilities. Awarded by TripAdvisor as 2018 and 2017's Travellers Choice, Hotel Mera Mare was also recognised and certified as a Green Hotel in the region.
As a boutique hotel that emphasises the right blend of warm services and efficiency for its guests, Hotel Mera Mare strives to continuously enhance guest experiences by optimising operational processes and expenses. It has become their primary objective to adopt a cost-effective energy-saving solution and employ data-driven maintenance strategies to better manage and focus their resources on guest satisfaction.
The Challenge
One of the key challenges Hotel Mera Mare had in this energy-saving project is to find a solution that could significantly reduce their high energy expenditure and also facilitate their humidity control strategies. Due to the humid climate of their property's location, Hotel Mera Mare experiences a high level of humidity and mould risk issues in their guest rooms that could damage their energy system performances and negatively impact guest satisfaction. Additionally, operating with a chiller HVAC system also caused Hotel Mera Mare to face difficulties in setting up a humidity management system that can effectively monitor and control individual guest rooms' air quality. Therefore, on top of energy efficiency maximisation, the hotel also required a solution that can improve their room and HVAC maintenance strategies to ensure their rooms are maintained at a consistently optimal condition for enhanced guest satisfaction. 
The Solution
Hotel Mera Mare chose to install the complete network of SensorFlow's wireless sensors across 80 rooms in their property to address their high energy expenditure and humidity-risk challenges. Powered by IoT and AI technology, SensorFlow's smart energy management and big data analytics solution enabled Hotel Mera Mare to immediately save energy and operate their teams more efficiently using smart room maintenance strategies. These two outcomes were especially relevant and beneficial for them when COVID-19 struck, and the hotel was experiencing low occupancy and limited staff resources.
SensorFlow's occupancy-based HVAC automation system offered Mera Mare a smart energy-saving solution that enabled them to move away from a less effective keycard-based energy management system and to provide more personalised guests services. The smart solution automates all rooms' A/Cs to switch off if guests exit the room with the A/Cs running, or to switch to a more efficient mode according to the room's specific condition.  
Leveraging on the various data points collected and processed by SensorFlow's IoT technology, SensorFlow also offered customised saving maximisation plans for Mera Mare by applying real-time actionable insights on their room environments and guest interactions with their HVAC systems. To elaborate, Hotel Mera Mare can set the specific automation adjustments on a room or property level, according to each unique guestroom's needs or overall guest behavioural trends. The optimisation plans proposed by SensorFlow for Hotel Mera Mare included customisation of setpoint limitations and optimal automation hours to generate more savings while maintaining maximum guest comfort.
In addition to guest behavioural analysis, SensorFlow's solution also collected and analysed big data on their HVAC systems and room conditions to empower Hotel Mera Mare with critical insights for conducting predictive maintenance. With A/C performance maintenance reports and mould risk assessment for every room installed with SensorFlow's solution, SensorFlow helped the hotel to pre-emptively identify rooms at risk of high humidity or system performance issues. 
SensorFlow's monthly mould risk analysis and humidity reports also enabled Mera Mare to conduct data-driven room maintenance to ensure an optimum stay experience and high guest satisfaction. The reports highlighted specific guest rooms with high dew points and mould risk scores for Mera Mare's team to conduct the necessary maintenance works promptly. In fact, the hotel staff could easily and remotely monitor each guestroom's environment as well as control each room's HVAC settings performance all in real-time from a single web-based dashboard. This extensive monitoring provides Mera Mare with a 360-view of their property as well as how SensorFlow's solution has helped to improve their operations.
The Results
After installing SensorFlow's solution in September 2019, Hotel Mera Mare was able to save close to 6,300 kWh of their monthly HVAC energy consumption and reduce their monthly energy costs by 22,500 THB – 25,000 THB.  With a total of 14,600 automation hours in one month, Mera Mare saved approximately 13% of their total monthly energy consumption despite their low occupancy rate of 18% during COVID-19. Based on this performance, Mera Mare has a potential saving of more than 350,000 TBH (US$10,000) within a year, as the industry anticipates travel and economic recoveries. 
SensorFlow's recommendation for Mera Mare's savings maximisation plans has also optimised their smart energy-saving solution, which contributed to the substantial savings results. Based on SensorFlow's guest setpoint analysis, Mera Mare was able to increase the automation's maximum setpoint limitations to maximise energy savings while still ensuring maximum guest room comfort. 
Hotel Mera Mare increased their savings further by implementing the actionable insights generated from SensorFlow's guest occupancy behaviour analysis. For example, the report showed that some of the rooms installed with SensorFlow's solution were unoccupied for a lengthier time than expected. Based on this finding, SensorFlow recommended Mera Mare extend their automation duration by one hour to generate more savings without disrupting guest comfort. The one-hour extension of automation was implemented by Mera Mare and successfully increased their savings.
REMOTE HUMIDITY CONTROL AND ENERGY SYSTEM MANAGEMENT
Hotel Mera Mare also optimised their room and HVAC maintenance management strategies by conducting predictive maintenance powered by SensorFlow's real-time insights and analysis on humidity and HVAC performance, with the additional support of a dedicated SensorFlow's Customer Success Manager. In addition to receiving regular insights on HVAC system performance and timely alerts on rooms with low performing HVAC systems, Hotel Mera Mare also received data-driven maintenance recommendations from SensorFlow's Customer Success Manager. In one of the AC performance reports, SensorFlow's Customer Success Manager highlighted specific rooms with overcooling or undercooling AC tendencies and pinpointed a broken fan coil valve as the potential cause of the overcooling A/C. This additional troubleshooting analysis assisted Mera Mare's engineering team to more quickly and efficiently resolve HVAC technical issues, significantly enhancing guest satisfaction and generating more positive hotel reviews.
With regular reports on humidity and mould risk analyses, SensorFlow also helped to assist and resolve Mera Mare's humidity issues by providing recommendations to switch their smart automation setting from Supersave to Smartsave mode. With the Smartsave automation mode, SensorFlow's smart thermostat would only change the temperature to a selected setpoint instead of turning the AC off when guests leave the room, ensuring better ventilation to prevent humidity from building up. 
STRATEGIC MAINTENANCE SERVICES DURING COVID-19
Hotel Mera Mare especially reaped the benefits of SensorFlow's smart room maintenance solution during their hotel closure in light of the COVID-19 pandemic. Mera Mare worked closely with SensorFlow's customer manager to leverage data-driven predictive maintenance strategies to ensure optimal guestroom condition throughout the COVID period and prepare for the hotel's reopening. Furthermore, SensorFlow's solution supported their room maintenance efforts in avoiding costly repairs and room damage from the excessively high humidity level that often results from long periods of room inactivity. From the actionable insights generated by SensorFlow and reported in the May and June 2020 humidity reports, Hotel Mera Mare could remotely identify room units with a high risk of humidity and mould issues and schedule timely maintenance for those specific rooms. These maintenance management upgrades were significant for Hotel Mera Mare as the hotel was operating with a limited workforce and a remote-working policy in place.
SensorFlow has been a great support in helping us to optimise our energy management and room maintenance strategies to save costs, especially during our hotel's closure due to COVID-19. Since day one of completing their installation, SensorFlow's automation system has worked smoothly and has been generating the savings that we expected. Their dedicated Customer Success Team and insightful maintenance reports have also maximised the productivity and efficiency of our engineer deployment. We look forward to continue advancing our operations with data-driven strategies in future.
As Mera Mare continues to optimise their energy-saving and smart maintenance projects with SensorFlow, Est, the Hotel  Manager of Mera Mare believes in the steady growth of their energy savings and operational efficiency when the hotel reopens and guests return.  Furthermore, with SensorFlow's proven track record and positive relationship with Hotel Mera Mare for almost a year, Zign Hotel Group – the hotel brand which Mera Mare belongs to – has agreed to partner with SensorFlow as their preferred energy management solution for their newest property in Pattaya. 
Ultimately, SensorFlow's smart energy and maintenance management solution has played a crucial role in Hotel Mera Mare's endeavour to maintain high operational standards and provide an excellent guest experience and aims to continue with this partnership in the future.
---