Absolute Bangla Implements Smart Room Solution to Maximise Energy Efficiency and Operational Productivity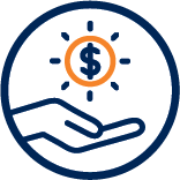 In The Pipeline:
Set-point Optimisation
Download the Absolute Bangla Suites case study in PDF here!
Absolute Resorts & Hotels is a leading lifestyle resort group in Asia driven to deliver guests the best vacation experience. At the same time, they are strongly committed to integrating their social and environmental initiatives throughout their entire hotel operations; namely by heavily reducing plastic usage across its resorts, in addition to supporting local educational green initiatives in Thailand. The latest example is Absolute Resorts & Hotels' contribution in transforming a local school library via the use of EcoBricks made by waste collected locally in Phuket in July 2019. As a testament to its long-term commitment to corporate and social responsibility, Absolute Resorts & Hotels was awarded with the Special Recognition in CSR Award at the 2014 Thailand Property Awards. 
In Phuket, Thailand, the resort group manages Absolute Bangla Suites – a vibrant city-style hotel located in the heart of Patong's bustling Soi Bangla. The hotel is characterised by its well-appointed, open-plan suites with vibrant interiors, fully equipped kitchens, double showers as well as state-of-the-art in-room entertainment systems. 
Buildings account for 30-40% of global energy consumption and carbon emissions worldwide. Given Thailand's steady projected growth in the tourism and hospitality sector, hotel buildings are amongst the highest consumers of energy. However, much of the costs in a typical hotel comes from Heating, Ventilation, and Air Conditioning (HVAC) systems, which comprise between 25-50% of the total energy costs. In fact, the largest proportion of HVAC energy use is attributable to guestroom cooling, primarily as a result of inefficient use of guestroom A/Cs by hotel guests. 
Yet, while hotels and resorts across Thailand are seeking to optimise energy usage, they need to do so while prioritising the needs and comfort of their guests. Due to Thailand's humid climate characterised by seasonal periods of extreme levels of humidity, Absolute Bangla Suites, Phuket, had to address the challenge of ensuring optimum guestroom comfort and excellent room maintenance in spite of the high level of humidity and mildew risks that could easily damage in-room materials and produce bad odours 
As a hotel group that advocates environmental sustainability via innovation, Absolute Bangla Suites sought a smart energy management solution that could optimise energy consumption while simultaneously maximising guest satisfaction and comfort.
Absolute Bangla Suites chose to install SensorFlow's wireless smart solution across all their rooms on their property and is now able to immediately automate their HVAC systems based on live guestroom's occupancy status. This means that if guests had exited their room but left the air conditioner (A/C) running, SensorFlow's solution would then automatically switch off the A/C in those empty rooms with no need for any manual intervention by the hotel staff. 
Furthermore, Absolute Bangla Suites' hotel staff could immediately and remotely access live data on each room's environment via SensorFlow's online dashboard. The data that is constantly collected by SensorFlow's IoT (Internet of Things) wireless sensors included: room occupancy, A/C energy use, ambient room temperature, humidity, dew point levels and even guest setpoint temperature. All the data is reported and consolidated on a single dashboard. This enabled the hotel operational team to conduct remote monitoring and management of their rooms, A/C systems and even operational teams (i.e. housekeeping and engineering teams) by allowing them to glean valuable trends and insights to develop data-driven strategies for maximum operational efficiency and productivity. 
Through SensorFlow's IoT and AI-driven solution, Absolute Bangla Suites is able to generate automated energy savings and optimise operational productivity while enhancing guestroom comfort. With SensorFlow, Absolute Resorts & Hotels is further strengthening its commitment to protecting the environment by optimising their energy efficiency, operational productivity and overall sustainability. 
As a group that emphasises optimal guests experiences and sustainability in our operations, Absolute Resorts & Hotels sought out a technological solution that could optimise energy usage in our rooms, while also ensuring an optimal stay experience for all our guests. Since retrofitting SensorFlow's automation solution for Absolute Bangla Suites, we've achieved significant cost savings for the property as well as enhanced our ability to cater to our guests' personal needs and comfort requests. What's amazing is that we're achieving all these while reducing our carbon footprint substantially.
Since retrofitting SensorFlow's solution in October 2019, Absolute Bangla Suites was able to save up to 25% in their monthly HVAC energy consumption. On average, Absolute Bangla Suites achieved energy savings of approximately 10,000 kWh – 13,000 kWh monthly,  translating to THB30,000 – THB40,000 (i.e. USD$950 – USD$1,266) in monetary savings every month.
Beyond energy savings, SensorFlow's solution was able to help improve the effectiveness of Absolute Bangla Suites' staff when managing guest room comfort as staff were able to remotely control the A/Cs from an online dashboard, enabling them to resolve A/C-related guest requests and complaints with more agility and efficiency. 
Furthermore, SensorFlow's customer success team worked closely with Absolute Bangla Suites' engineers to move towards predictive maintenance strategies, assisting them to pre-emptively identify broken A/C units based on data gathered from maintenance reports on A/C energy performance. 
Simultaneously, with room data on ambient temperature, humidity and dew point levels, SensorFlow's solution was able to flag up any room at risk of high humidity, condensation and mould issues for their early attention and maintenance. SensorFlow's Customer Success Manager further supported their housekeeping and engineering team to address these humidity issues by performing regular check-ups. This enabled Absolute Bangla Suites to optimise the upkeep of those rooms even throughout hotel closures during the COVID-19 crisis, allowing them to avoid costly and large-scale repairs while ensuring maximum guestroom comfort in preparation for returning guests. 
Absolute Bangla Suites also boosted their energy savings by leveraging on a setpoint optimisation strategy as part of a savings maximisation plan customised for them by SensorFlow. Based on the reports and analyses of the hotel guests' A/C usage behaviour and temperature preferences, SensorFlow was able to recommend Absolute Bangla Suites an optimal AC setpoint limitation range to maximise their savings without compromising optimal guest comfort. In fact, by increasing their A/C's minimum setpoint temperature by 2ºC, Absolute Bangla Suites had achieved extra savings of USD$0.46 (THB 10.21) per room within two months. 
On the environmental front, based on Absolute Bangla Suites' average monthly energy savings as of March 2020, they are projected to offset up to 65.56 tonnes of CO2 emissions annually. To further amplify the positive climate impact of this partnership, for every tonne of CO2 emissions that Absolute Bangla Suites offset through SensorFlow's technology, SensorFlow will plant a tree as part of a collaborative restorative project with One Tree Planted.
Ultimately, with SensorFlow's technology in place, Absolute Bangla Suites can expect significant improvements in sustainability and productivity while maintaining high standards of comfort for its guests – an endeavour that will prove crucial for Absolute Resorts & Hotels to continue its commitment towards energy-efficient and sustainability-focused operations.
---